INDUSTRIAL COOLING TOWERS MANUFACTURERS IN INDIA
Industrial cooling towers Manufacturers & Exporters across the world and we plan to setup an Exclusive Dealership at major countries. We assure to supply a World class Cooling Solution equipment at competitive Price with Excellent quality performance on time delivery basis. We are looking forward to have a long term business relationship with our existing customers and new customers in India as well as overseas.
More than couple of years we are member with Cooling Technology Institute USA. As a member with CTI we can offer and assure the word class cooling solution on all our product design. Our cooling tower designing department is regularly updated with world standards by CTI membership.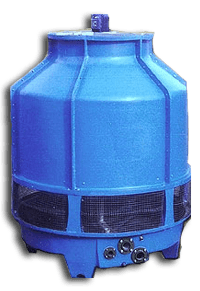 Cooling Tower Product Ranges
FRP Timber Rcc Dry Natural Draft Wooden Closed Circuit Open Circuit Induced Draft Cross Flow Counter Flow Mechanical Daft India We could supply our Cooling Towers range from 10 TR-2500 TR Single Cell both Bottle Shape as well as Square shape depends upon the customer requirement.
Industrial Cooling Towers Manufacturers Unit
Industrial Cooling Towers Exports
We export Industrial Cooling Towers and Installed with the below countries and also having clients in Saudi Arabia United Arab Emirates Dubai Jordan Kuwait Egypt Qatar Muscat Abu Dhabi Iran Iraq Lebanon Syria Turkey Yemen Cyprus Oman Eman Malaysia Singapore Sri Lanka Banladesh Canada Germany Poland Turkey Italy Spain United Kingdom United States Syria South Africa Ghana Gambia Sudan and Kenya. We provide full service from Cooling Towers and Heat Exchangers selection, design, operating/condition computation, manufacture, delivery and installation.
(Quality Management System)
We at Heat Transfer Equipments Pvt. Ltd., are committed
Cooling Towers Manufacturer and Exporters
SF NO:186/4,5,6, SITE NO:9A,
SIDCO Private Industrial Estate,
Coimbatore – 641 021, Tamilnadu – INDIA.
Landline: +91 422 4361758